It was last year when a rumor from Windows Central foretold that Microsoft is planning to launch not one but two next-generation Xbox consoles – codenamed "Anaconda" and "Lockhart." The news was inline with what Xbox's Phil Spencer said during E3, that the company is deep in the development of next-generation Xbox consoles.
Although Spencer has so far talked about only one console – Project Scarlett – leading to speculation that there is only one next-generation console, recent rumors from Kotaku and The Verge say that the plan for two consoles is still on track. And that's what Windows Central is reconfirming today, as well as the rumored hardware specs for both.
The Anaconda version will feature up to 12 Teraflops of computing power under the hood and comes loaded with 16GB of RAM, 13GB of which will be available for developers and 3GB reserved for the OS. The lower-end Lockhart will be much more modest in comparison, featuring only 4TF performance. On a pure number comparison, Lockhart is slower than the Xbox One X which has 6TF performance. But the generational leap in terms of architectural improvements should put Lockhart in the same league as the Xbox One X.
As for the reported clock speed, both SKUs are powered by an 8-core CPU and targeting a 3.5 GHz clock speed, but Anaconda may reach higher. For comparison, Xbox One X's CPU is clocked at 2.3 GHz. The jump from AMD's ancient Jaguar architecture to the brand new Ryzen architecture will be a phenomenal leap in CPU performance.
One of the highlights of next-generation consoles is Solid State Drives. Both Microsoft and Sony are equipping their next consoles with proprietary SSDs, in the hopes that they will usher in a new era where load times are next to non-existent.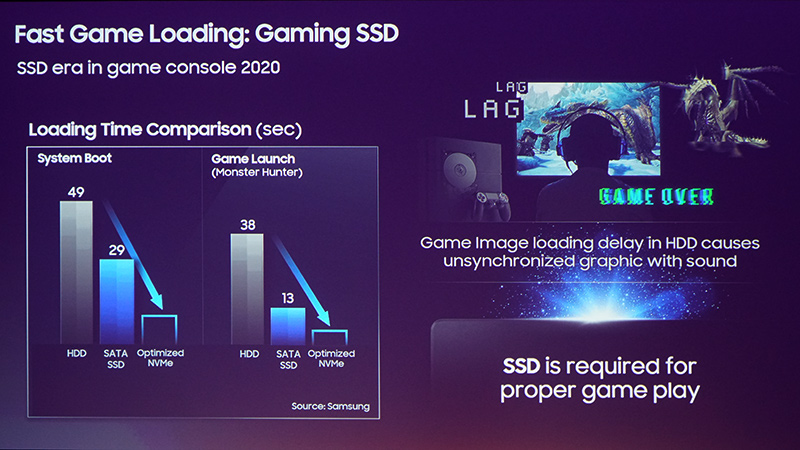 Xbox Scarlett is due out in Holiday 2020. Whether Scarlett is a family of two consoles or just one console, that's something we'll see next year.
Latest posts by Jawwad Iqbal
(see all)