Sony has announced that its popular Gold wireless headset for PlayStation 4 is getting an update. The Gold Wireless 2.0, so to speak, will be available later this month in February at $99.99.
There is not much to talk about the headset, Sony says it retains much of the functionality found in the previous headset, but the 2.0 carries a design refresh with "refined over-ear cushions" for better comfort during long periods of use. With the PSVR available in the market now, Sony is including a 3.5mm audio cable in the box, so you can now use the headset as better companion for VR experience.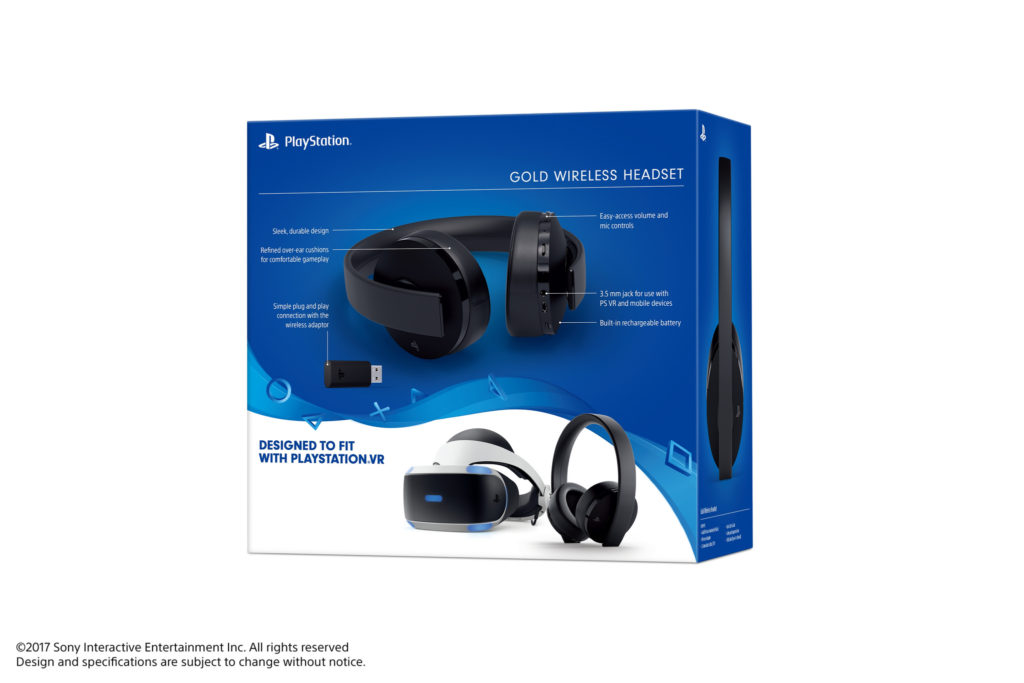 Gold Wireless headset was introduced back in 2014 as a gaming-centric headset for PlayStation 4. The highlight of the headset has been its virtual 7.1 audio that developers have taken advantage of by making custom profiles specific to their games. The headset's companion app allows users to adjust profiles based on the game they are playing to make the most out of it. The headset works wirelessly via bluetooth dongle but can also be used on PC as a stereo headset, or on mobile devices via 3.5mm jack.
Latest posts by Jawwad Iqbal
(see all)