As the imminent announcement of GeForce RTX 2060 draws near, a new product in the family is on its way. Spotted by APISAK on Geekbench (via VCZ), the GPU in the database contains 14 Compute Units and 4GB VRAM.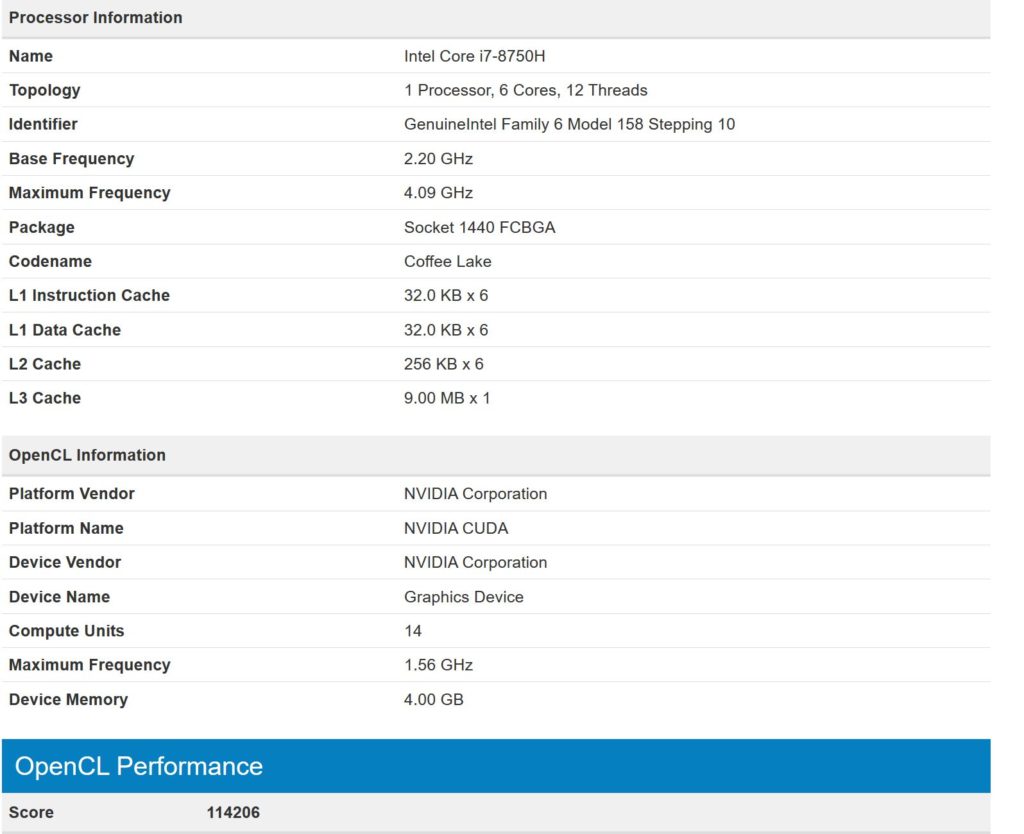 This is quite clearly the specifications for a TU107-based graphics card. The GPU has an OpenCL score of 114206 with the GPU clocked at 1.56GHz. Though one thing is uncertain right now and that's the name.
The GPU is running in a notebook, which means that CES 2019 is a safe bet to expect the announcement. NVIDIA is likely to unveil the mobile GPU lineup at the show with its partners.
We've heard rumors that NVIDIA is planning to launch the 11-series which will run in parallel to the 20-series. The first GPU in that lineup will be GTX 1160 based on TU-116 GPU. The surprising part is that the same rumor claims that RTX 2060 based on TU-106 is also on the cards (no pun intended). Although both GPUs will use the Turing architecture, GTX 1160 will not feature RT cores.
Keeping the rumor in mind, we can take a guess that x50 will only appear in as part of the new 11-series. Because otherwise, it does not make any sense to equip an entry-level GPU with RT cores and waste silicon space when the bigger brothers are sweating running real-time ray tracing in games.
Latest posts by Jawwad Iqbal
(see all)