Confirmed reports are coming in that chip giant Intel is set to host an "Architecture Day" next month. The Architecture Day, which takes place on December 11, will potentially update on Intel's plans for the future of computing.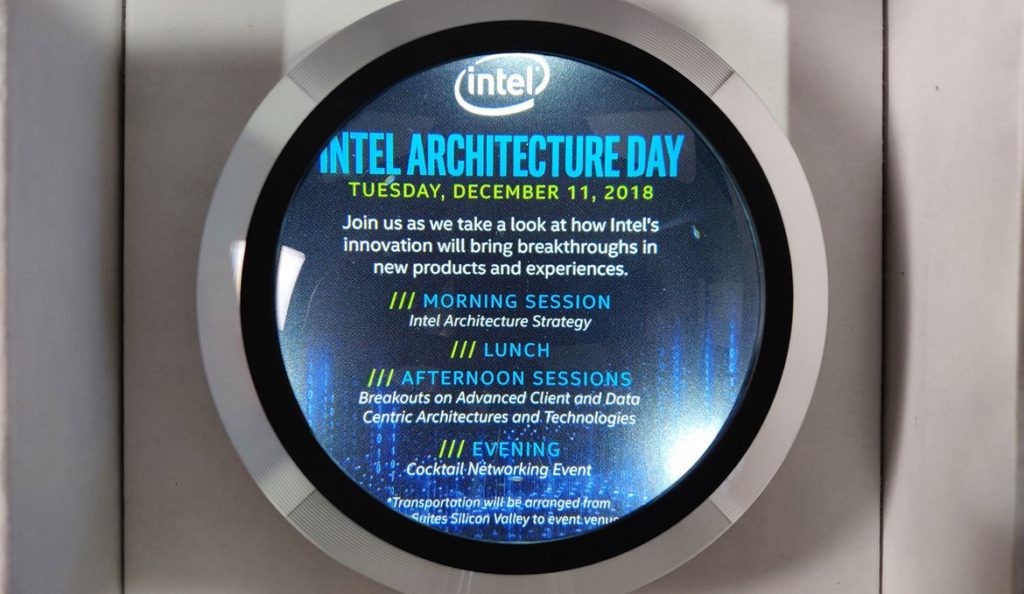 The invitation packages that have been sent out have made their way online. The invite includes an glass with invitation details illuminated inside. It not only confirms the Architecture Day is indeed happening, but confirms Intel will hold two sessions during the event.
The first is titled "Intel Architecture Strategy" and the second is "Breakouts on Advanced Client and AI/Data-centric Architectures and Technologies".
The first sessions seems like a general overview of Intel's roadmap going forward. This should include update on the 10nm process, some information on architectures to follow after Ice Lake, and maybe even throw an update on what Intel plans to do beyond 7nm.
The second is going to be centered around Intel's data center products, most notably the upcoming Cascade Lake. With AMD revealing its card with the announcement of EPYC Rome, it's Intel's turn to talk more about how it's going to answer AMD's call. It should be noted that Intel announced Cascade Lake-based Xeons earlier this month, so the session will most like talk about how Intel will aim for dominance in the server space.
Graphics card enthusiasts are going to have to wait because the event is dedicated solely to Intel's CPU architecture, as confirmed by Raja Koduri over on Twitter.
AMD has set the release date of EPYC Rome to somewhere in Q1'2019, and rumors peg Intel's Cascade Lake Xeon processors for the same.