If you ever had doubts over Intel's ability to maintain its leadership, the Intel Architecture Day this week showcased the chip-maker's plans for the future. Intel announced a ton of stuff including a bit of a surprise turn of events.
In 2019, Intel will launch Sunny Cove. This is the name given to Intel's next micro-architecture following Coffee Lake. Willow Cove and Golden Cove will succeed Sunny Cove in 2020 and 2021, respectively. Similarly, Tremont, Gracemont, and another unnamed micro-architecture have been announced for Atom lineup, between 2019 and 2023.
The current 9th generation Coffee Lake family is built on Intel's Skylake architecture. Sunny Cove will be the major departure from Skylake micro-architecture introduced in 2015. Sunny Cove will feature the long-awaited 10nm process that Intel is finally ready to push out the door next year. Sunny Cove will target single-threaded performance, a new instructions set architecture (ISA), and improved scalability.
After Sunny Cove will come Willow Cove. We're looking at cache redesign, transistor optimization, and added security. It would seem that Willow Cove will feature an optimized 10nm (aka 10nm+) process, and not the 7nm process that Intel confidently talked about just last week. Sunny Cove willpower the Ice Lake family of processors which includes the Xeon family.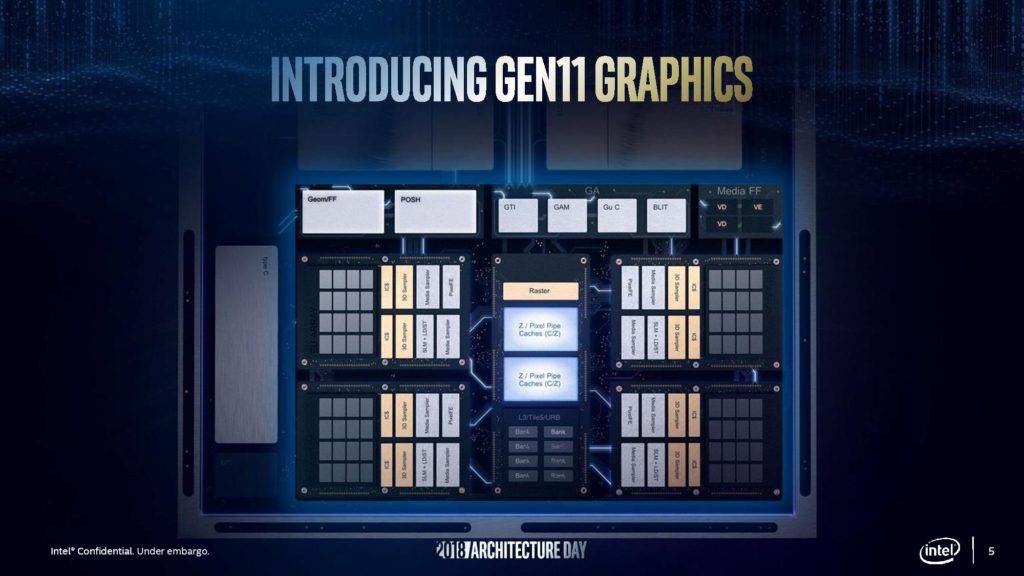 Sunny Cove will be paired with Intel's new Gen11 integrated graphics. The improvements Intel is bringing is looking promising – it would have enough power to run games at 'playable' state. Intel demoed Tekken 7running on Sunny Cove processor with Gen11 graphics, according to Anandtech.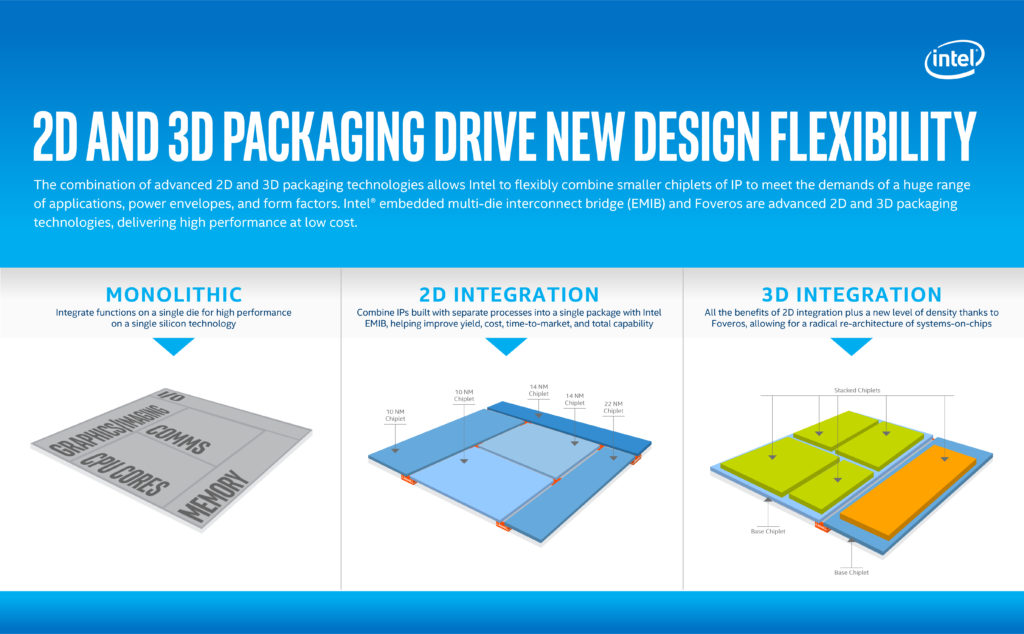 The biggest highlight of the event was Intel's foray into the chiplet space with the Foveros technology – think of this as the big.LITTLEsetup. Intel is targeting low-power and small form-factor devices with Foveros. The chiplet design features active interposers which connect all that is available onto the package.
The design that Intel reportedly showed off at the event featured a single (big) Sunny Cove core and four (LITTLE) Atom cores. The said chip is targeting 2 mW standby power which is amazing. We'll go on a limb here and say that it was Apple that pushed Intel for this initiative. After all, it's no secret that the Cupertino giant has been pushing Intel for low-power designs for Macbooks.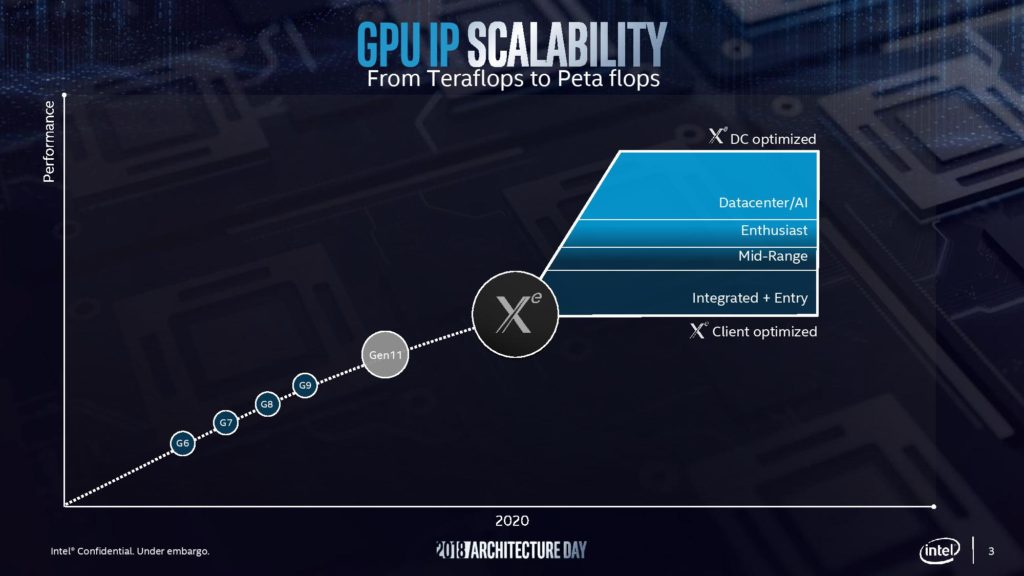 And finally, let's not forget Intel's discrete graphics efforts. The company talked about it's discrete graphics architecture, now known as Xe. Here, Intel is making clear differentiation by splitting its effort for client and data center. The Xe architecture will replaceGen11 n 2020.
Latest posts by Jawwad Iqbal
(see all)