We all saw the GeForce RTX 2060 coming. The next in the RTX family is expected to be announced in January or at CES 2019. But what we didn't see coming is that NVIDIA is planning not one or two but six variants of the GPU in 3GB, 4GB, and 6GB memory capacities.
Spotted by KOMACHI (via VCZ), AIB partner Gigabyte has submitted 42 of its custom variants to the ECC (Eurasian Economic Commission). The interesting part here is that the custom variants are divided into two series: GC and GD. If you're aware with model numbers than GC indicates GDDR6 memory type and GD indicates GDDR5 or GDDR5X memory.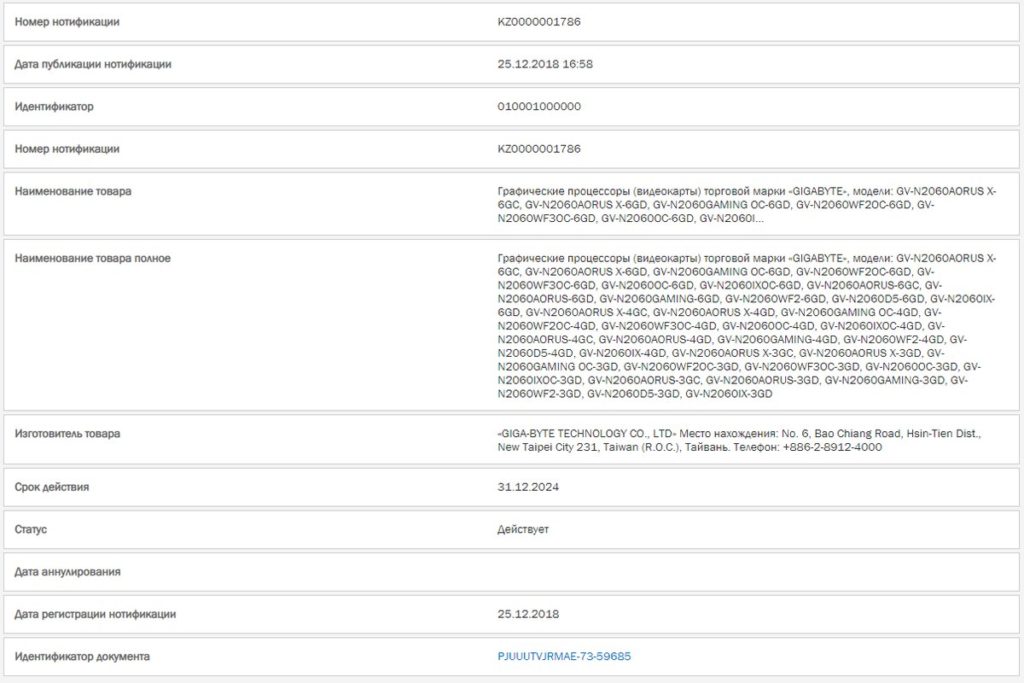 So, we're looking at 3GB, 4GB, and 6GB VRAM capacities. And each available in GDDR6 and GDDR5 or GDDR5X memory. Considering the GeForce RTX 2060 mid-range position in the stack, it's unlikely to have GDDR5X memory, or at least not as standard for the GDDR5 variants. It's possible that NVIDIA has a lot of GDDR5 inventory sitting due to the settling demands for cryptocurrency mining.
This is interesting because we've been hearing rumors of a GTX-11 series as well. The first GPU in the series is rumored to be GTX 1160, based on TU-116 GPU. However, the ECC inclusion is the only valid proof thus far which we can talk about with confidence.