Apple is one of the most valuable companies in the world. The company has a reputation for innovating, so when it's time for a paradigm shift in the company's strategy, everyone pays attention. Apple's keynote held today hosted some important announcements that will help the Cupertino giant soar past the trillion-dollar mark.
It's something that everything expected out of today's event. Apple announced last year that it would stop sharing sales of iPhones then followed with a revised revenue projection for the quarter. Coupled with declines in sales, it was a strong hint that Apple no longer sees hardware sales as a key metric for growth. Apple enjoys big margins on iPhones but customers are less willing to upgrade every year, especially with the rising cost of iPhones.
The answer to that is a strategy that centers services as the next phase of evolution. Make no mistake, Apple is a hardware company that makes excellent products and will continue to do so, but it will be less reliant on hardware sales. As customers are sticking to their iPhones for long, they can be served with interesting services. And that was just the point of today's keynote.
Apple's new Credit Card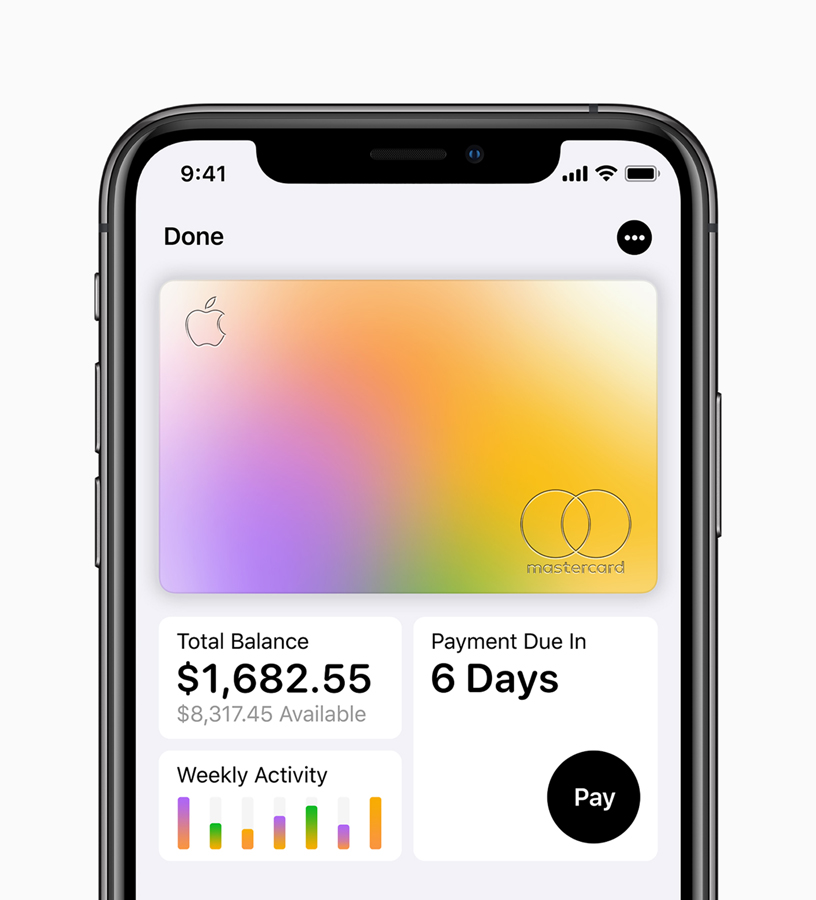 In collaboration with Goldman Sachs and MasterCard, Apple announced Apple Card. A credit card that ties directly in the Wallet app. Apple is making it easy for anyone to sign-up; just fill out information, sign-up, and you're set to go.
The incentives around Apple's new credit card is that does not require fees typically associated with credit cards, that means no annual fee and no balance transfer fee. And with Daily Cash, users get 2 percent cashback every time they make a purchase with Apple Card and 3 percent if they shop at Apple Store or App Store.
The Apple Card interface is tailored to show users how much they have spent and keep track of their finances. For example, you can check where you've made purchases by checking your Transaction History and it will pull up the information with a location tag on the Map.
Users can also request a physical Apple Card which will be used at places where Apple Pay is not accepted. The Apple Card will not bear any credit card number, no CVV code or your signature, making it more secure than traditional credit cards.
As ever, Apple stressed on its commitment to user-privacy by revealing that customer data like transaction history or the amount they've paid will remain on the device.
Magazines Come to Apple News+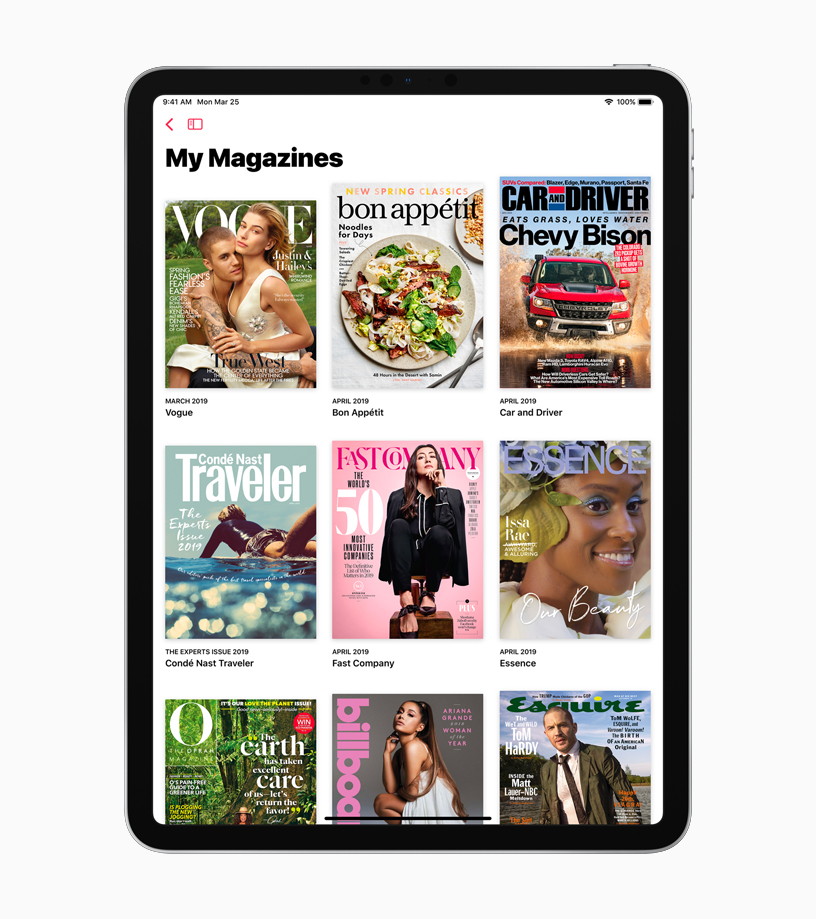 The Apple News app is getting a paid option within the app called Apple News+. The service expands on the content that's available to News app readers for free. Magazines are coming as part of Apple News+.
Users can now access popular magazines and premium online publications like TIME, People, The Wall Street Journal, Vogue, Vanity Fair, The Highlight, and many more. Apple News+ will cost $9.99 USD and $12.99 CAD; a free one-month trial will be offered to new customers.
Apple Enters the Gaming Market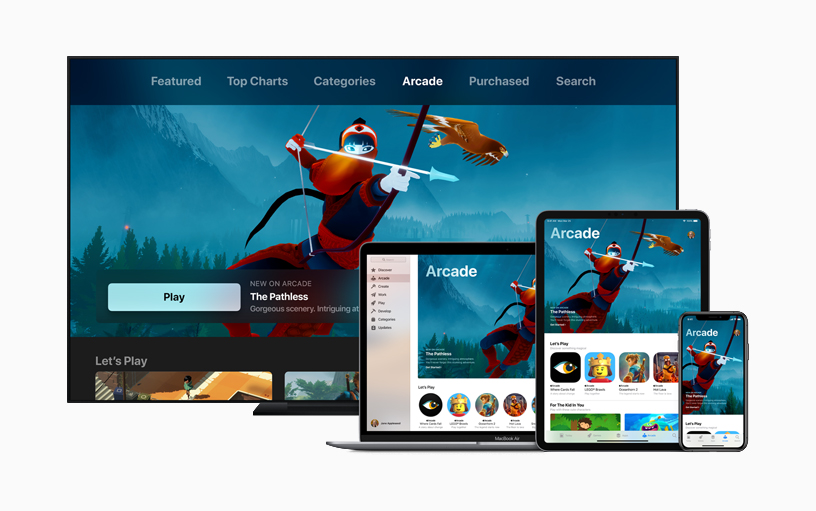 Apple Arcade is the company's games service that will deliver exclusive experiences. Apple is partnering with Indie studios and some notable developers in the gaming industry like Final Fantasy creator Hironobu Sakaguchi. At launch, Apple Arcade will have more than 100 new and exclusive games. Apple says that it's funding some of the development costs as well.
Think of this as Microsoft's Game Pass subscription. One fee gives you access to all the content available under the service. Apple will leverage its eco-system to allow users to pick off their experience on any iOS or macOS device.
Apple Arcade is targeting a Fall 2019 launch when it will be available in 150+ countries. Pricing has not yet been announced.
Apple TV+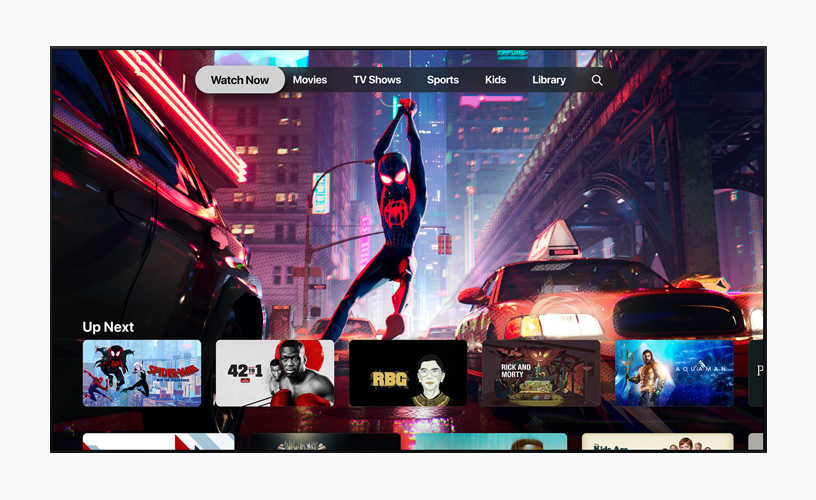 This is the one everyone has been talking about for the past few weeks, Apple's revamped video subscription service that will rival the likes of Netflix. Apple TV+ will host TV shows and movies exclusive to the service, in a bid to incite users into joining Apple's new service.
Apple invited big names from Hollywood to accompany the announcement. Apple TV+ will offer a content showcase from Oprah Winfey, J.J. Abrams, Steven Spielberg, Jennifer Aniston, Reese Witherspoon, and more.
When the new Apple TV app launches in May, it will allow users the option to choose and pay only for channels they want. Apple announced a whole bunch of channels coming to Apple TV. Services like Hulu and Amazon Prime will integrate with Apple TV so you will not have to jump between apps. Unfortunately, Netflix is not included in that list.
The service will be completely ad-free and offer video on-demand, online and offline. Although, Apple did not reveal any pricing yet, Apple TV+ is slated to launch in Fall 2019.
CEO Tim Cook opened the keynote by teasing it to be a different kind of event, certainly different from what Apple is used to hosting. Because what Apple revealed today, shapes the company's future as a digital content distributor as well as a bank – technically.

What Apple unveiled today are some things that probably only it could pull off successfully. Apple has a unique position as having one of the best ecosystems and the content and services will drive growth in the number of people willing to join Apple's platform.
Latest posts by Jawwad Iqbal
(see all)