Multiple reports had foretold but now it's official. Apple has confirmed an event for March 25, invites of which are going out to media as we speak.
Nothing apart from the venue and date has been announced but interesting choice of words lead us to believe that Apple is planning something special around its TV service. The tagline "It's show time" gives legitimacy to past rumors that Apple is planning a Netflix-style digital video-streaming service.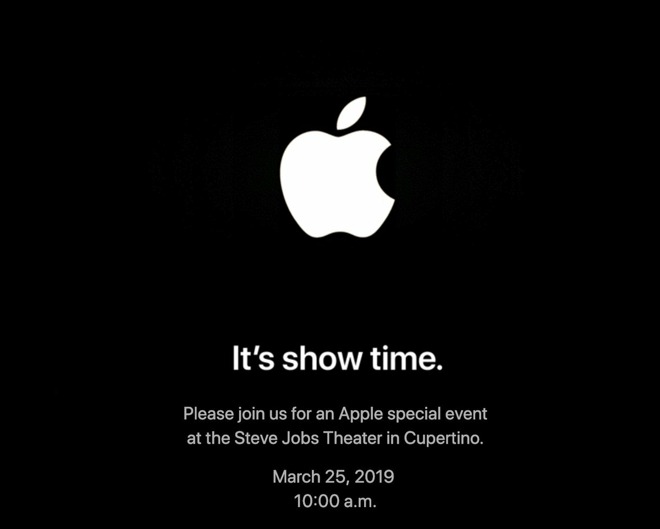 We reported last month that Apple is planning a special event for March. According to Bloomberg's sources, the event will invite Hollywood personalities like Jennifer Anniston, Reese Witherspoon, Jennifer Garner, and JJ Abrams. Interestingly, Jennifer Anniston and Reese Witherspoon star is one of Apple's upcoming original TV program.
This does not come as a surprise. CEO Tim Cook announced earlier this year of the company's plan to introduce new services this month. As iPhone sales declines, Apple is looking more towards services for its growth. We'll find that out soon on March 25.