It has been revealed that AMD will hold a meeting on April 23. This meeting will invite AMD's partners for an exclusive event that will discuss upcoming products: Ryzen and Navi.
This isn't speculation. As revealed by Guru 3D, the press release explicitly mentions both Ryzen 3000 series and Navi by name. The former makes sense at this point as the chip-maker announced a target release window of 2H 2019, as confirmed by Dr. Lisa Su at CES 2019.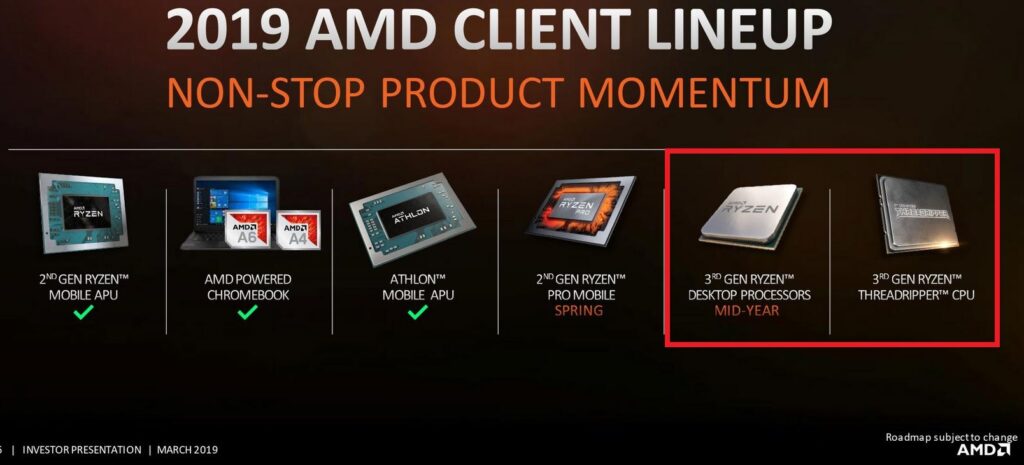 But it's interesting that AMD is planning to talk about Navi as well. The first GPUs based on the next-generation Radeon architecture is not expected until Q4 2019. This might as well be premilinary information to get feedback from partners. Launching with strong performance and an attractive price-points will be key to a positive reception if it hopes to deliver a strong response to NVIDIA. It's pretty-much a one horse race right now.
The timing of this partner event is also interesting. As it stands, the event is scheduled to take place a month before Computex 2019. AMD builds a strong presence at the event each year. It's speculation at this point that AMD might take the curtains off Ryzen 3000 at Computex 2019 with a release following in June.
Ryzen 3000 is based on AMD's Zen 2 architecture built on TSMC's 7nm process. Codenamed "Matisse", Zen 2 is expected to deliver significant performance improvements. Where Ryzen 2000 was based on an optimized Zen architecture dubbed Zen+, the upcoming series is the next iteration in the Zen architecture.
Latest posts by Jawwad Iqbal
(see all)