In another round of Galaxy S10 leaks, we have another look at the Galaxy S10 lineup. The reason why this demands attention is that the leak comes from a very trusted source and is very likely to be the final product lineup.
Pictured above is the upcoming Galaxy 10 lineup. Just as the various rumors have foretold, there will be three variants this time. From left to right is the Galaxy S10 E, Galaxy S10, and Galaxy S10+.
We can see all three variants feature the new punch-hole display. The Galaxy S10+ goes a bit further to implement dual front cameras. And surprisingly, as one rumor had claimed, the 'Lite' version features dual rear cameras.
Samsung is clearly not holding much back and wants to offer as much value as it can. With reports of declining sales, the South-Korean giant is hoping the cheaper model proves accessible to people who don't spend $800 or above for a smartphone. It's possible the E model does not feature OLED but LCD display instead.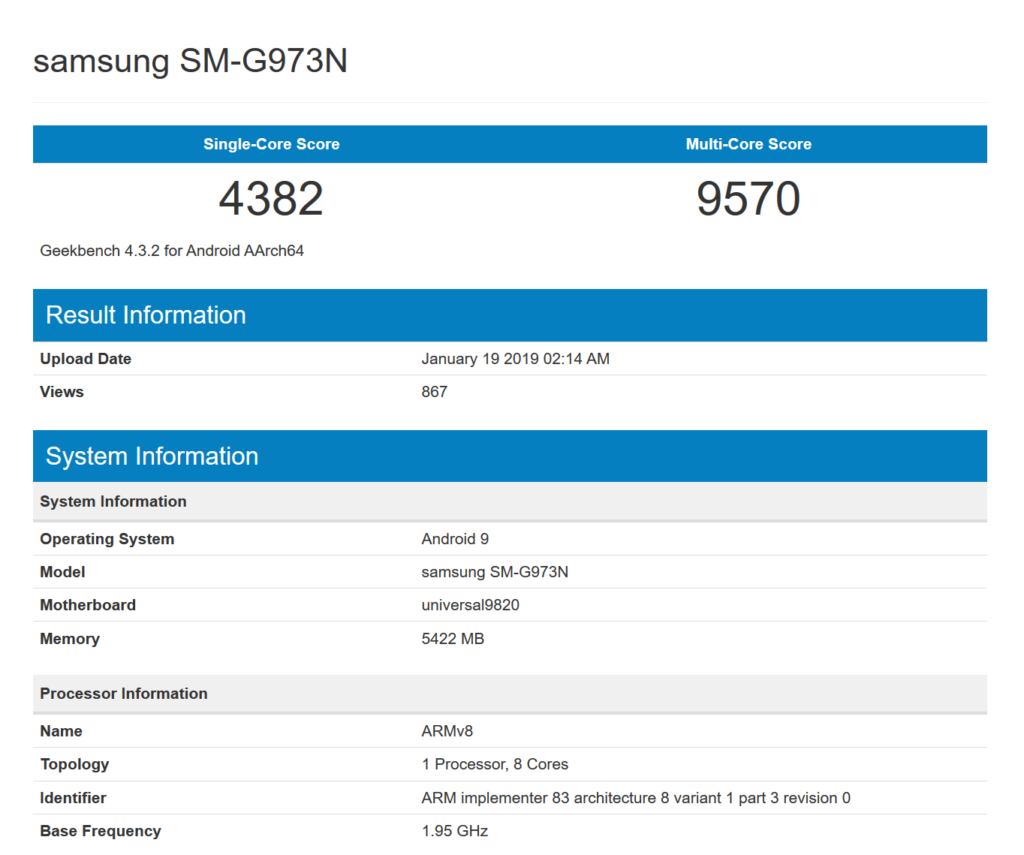 Elsewhere, benchmark for Exynos 9820 has appeared on Geekbench. Samsung's latest silicon effort achieved a single-core score of 4380 and multi-core score of 9570.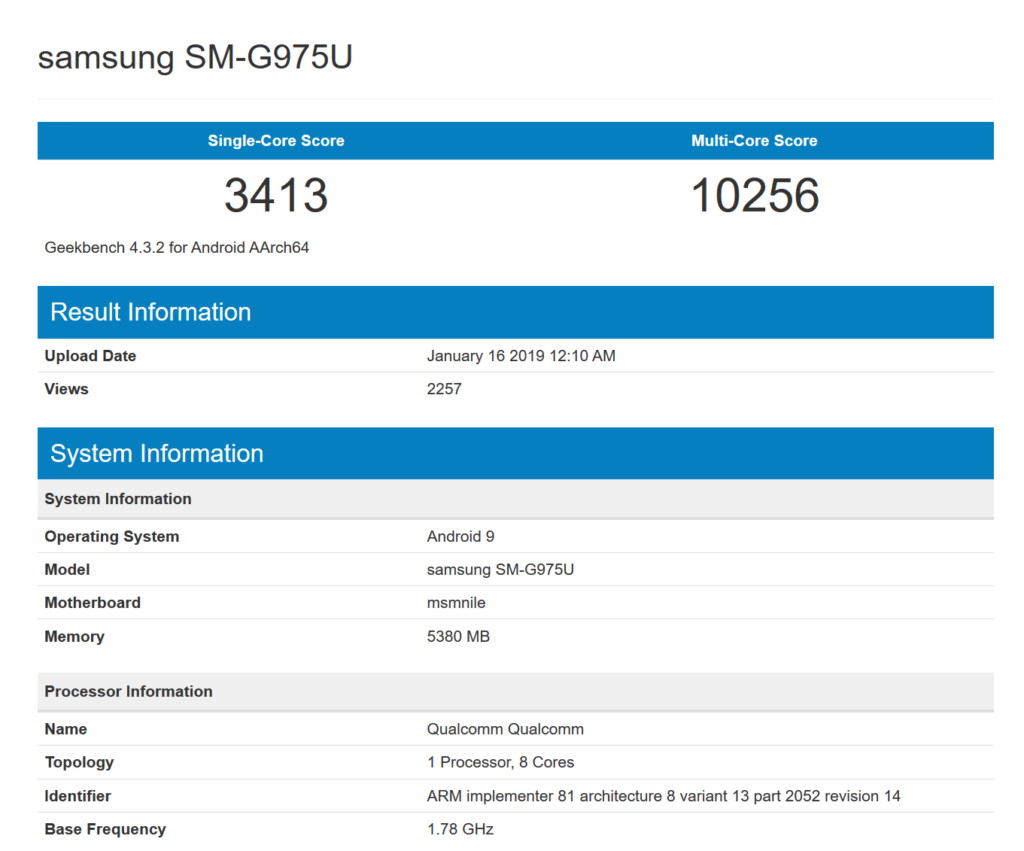 When compared to the Snapdragon 855 variant, the single-core score is higher but falls behind in multi-core.
It's worth noting that Snapdragon variant was running at 1.78 GHz versus 1.95 Ghz on the Exynos 9820 variant. And as we have come expect, Apple retains the crown in single-core performance with the A12 Bionic chip.