PlayStation 4 continues to sell impressively even as the console reaches its sixth year in the market. Sony's latest report for Q3 FY'18 are out this week and the PS4 sales remain healthy as ever. For the quarter that ended on December 31, 2018, Sony has reported 8.1 million units sold for PS4.
The year 2018 was special for PS4. There were some notable first-party releases. Games like God of War and Spider-Man went on to sell millions of copies and were equally loved in the gaming community. Sony commerated Black Friday and Christmas by offering a 1TB PS4 Spider-Man bundle at $199.
The bundle became hugely popular and began selling out almost everywhere. Thanks to first-party and third-party releases and cheaper price-point, PS4 saw another strong year even though hardware sales were down by 0.9 million units from last year. Lifetime sales of PS4 now stand at north of 94 million units.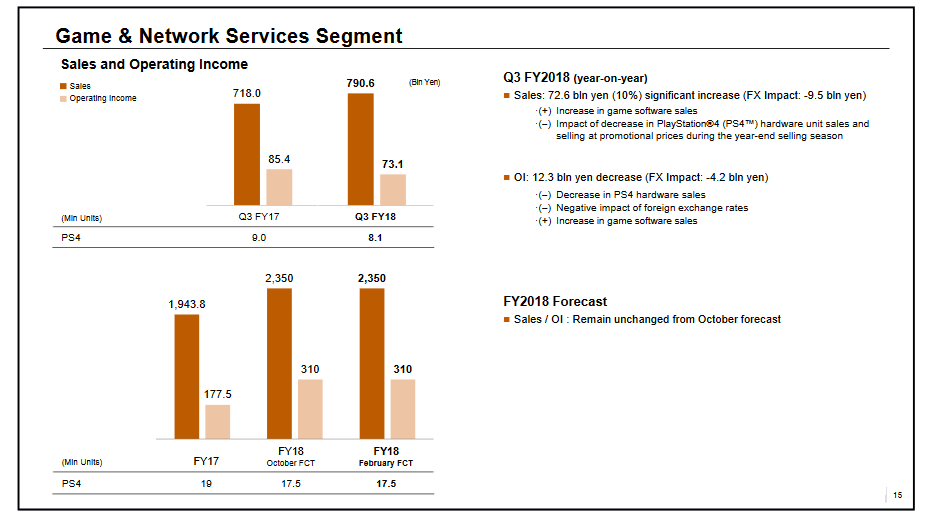 Sony's previous forecast of 17.5 million units for the current fiscal year remains unchanged. There are some notable first-party and third-party launches before the fiscal year ends on March 31, 2019. By the current situation, PS4 should be able to reach the 100 million milestone by the end of 2019, and well before FY'20.
Latest posts by Jawwad Iqbal
(see all)