If you live in the United States and have ordered the Kingdom Hearts 3 PlayStation 4 Pro Bundle via GameStop, you may want to check the status of your pre-order.
As it appears, GameStop is cancelling some preorders. This was spotted through Twitter where customers are voicing their disappointments over this cancellation.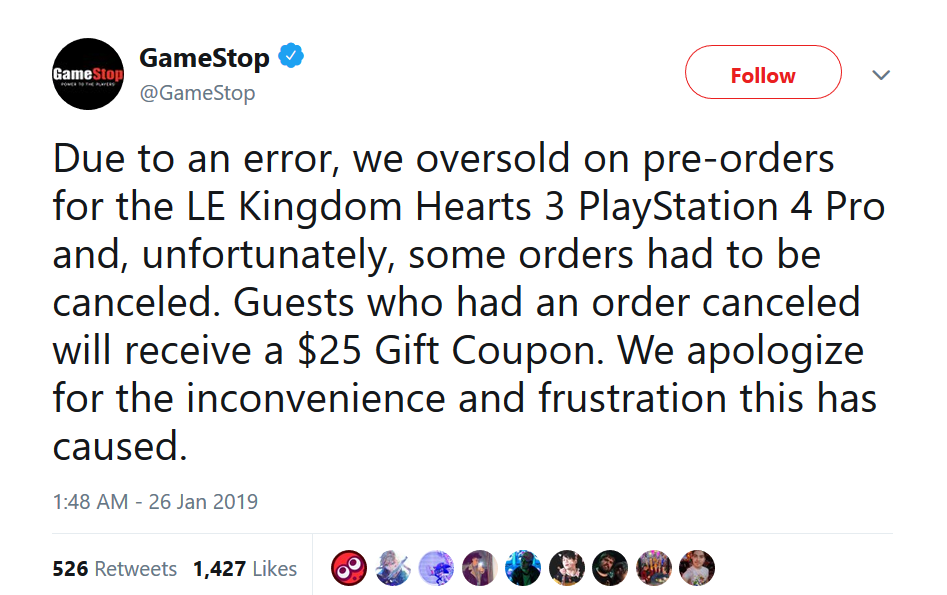 GameStop has since issued a public announcement where it confirmed the cancellations for Kingdom Hearts 3 PS4 Pro bundle are indeed taking place. The retailer cited an error on their part which caused them to accept more pre-orders than what they could fulfill. As compensation, GameStop is offering $25 gift coupon to frustrated customers.
If you were affected then you're out of luck. The limited-edition console is out-of-stock on major retailers in the US.
Reviews for Kingdom Hearts 3 went live this week. The PS4-exclusive has earned positive reviews overall and currently sits at a Metacritic rating of 89.
Latest posts by Jawwad Iqbal
(see all)