AMD's Ryzen 2000 series (codenamed Pinnacle Ridge) is set to grace the market next month, and this week French magazine CanardPC Hardware (via Reddit user) has published first benchmarks for Ryzen 7 2700X, Ryzen 5 2600X and Ryzen 5 2600 in the latest issue.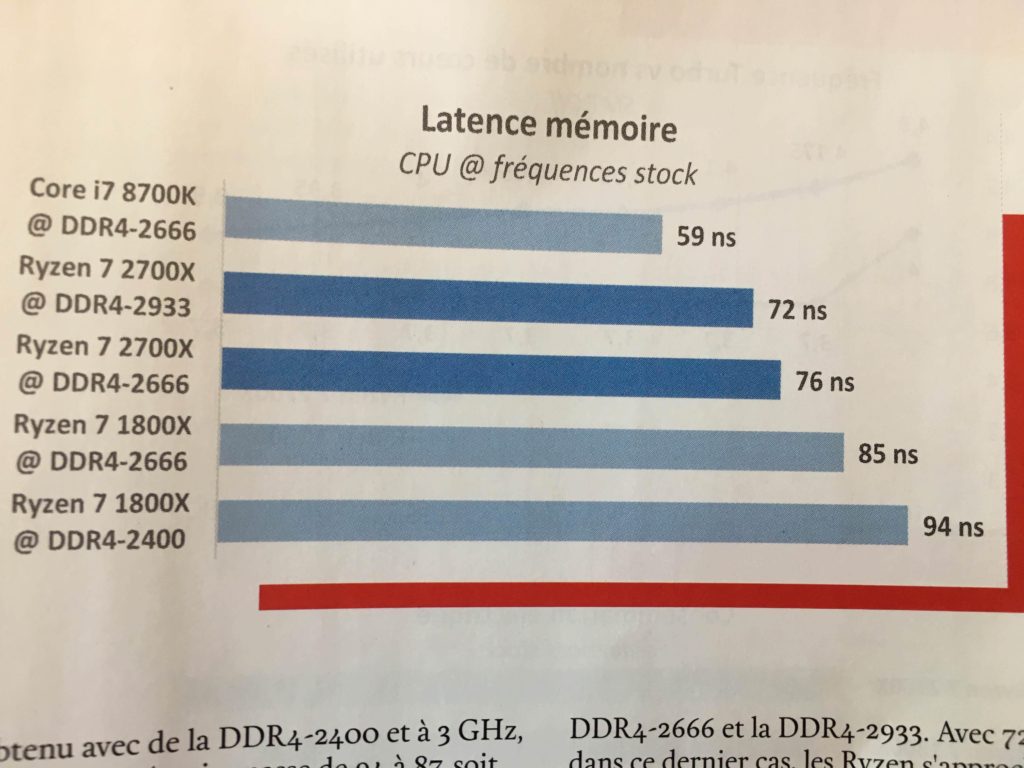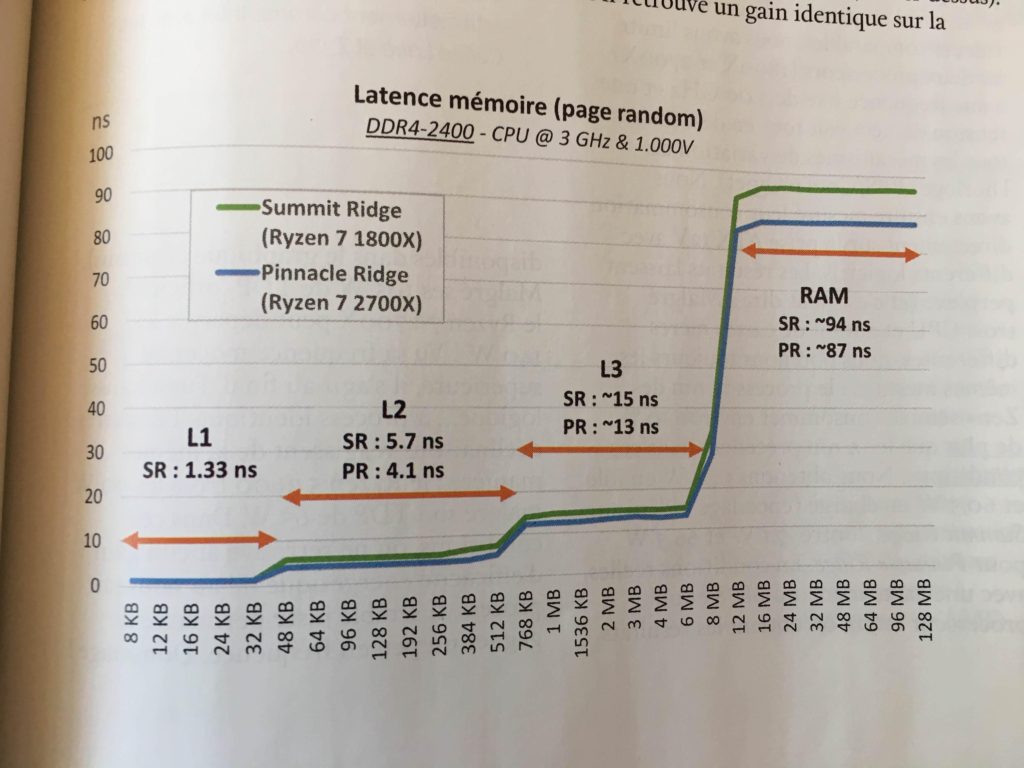 Firstly, we can see improved memory latency over previous generation, supporting higher DDR4-2933 DIMMs. The 8-core, 16 threads Ryzen 7 2700X scored better than Ryzen 7 1800X but fell short of dethroning the Core i7 8700K.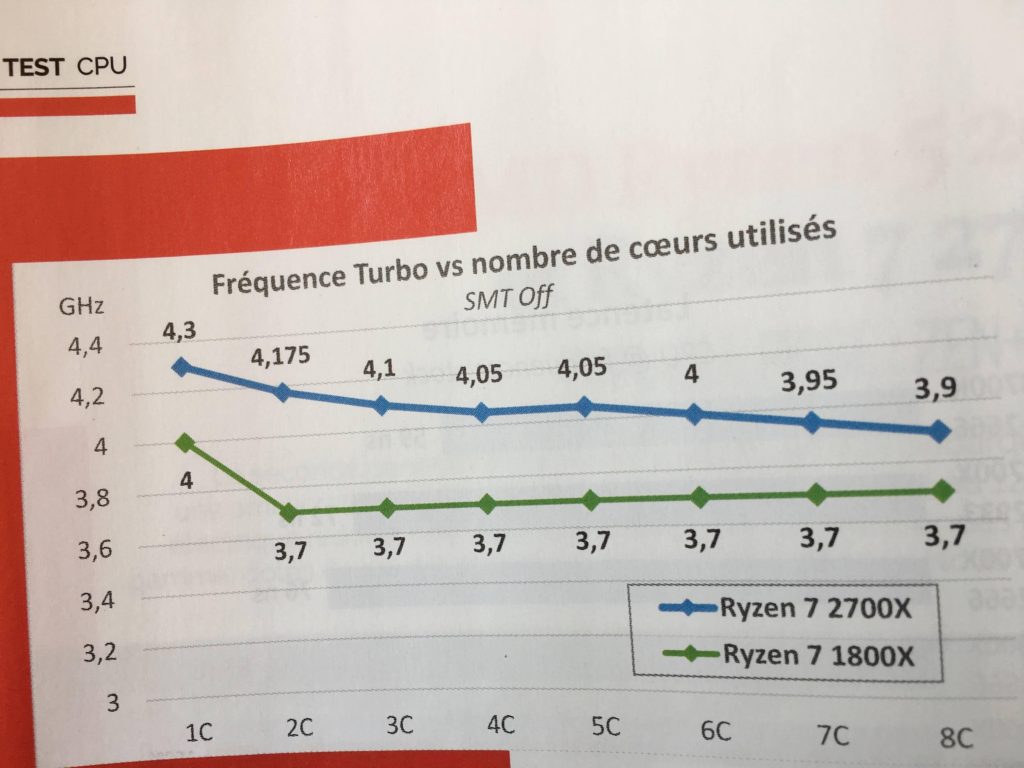 Ryzen 2 features Zen+ cores manufactured on the new 12nm process, as such it is typical to assume higher frequency and slightly better power consumption. In the other benchmark graph, the 2700X can be seen hitting 4.3Ghz on a single core and 3.9Ghz on all cores, compared to 4Ghz and 3.7Ghz on the 1800X.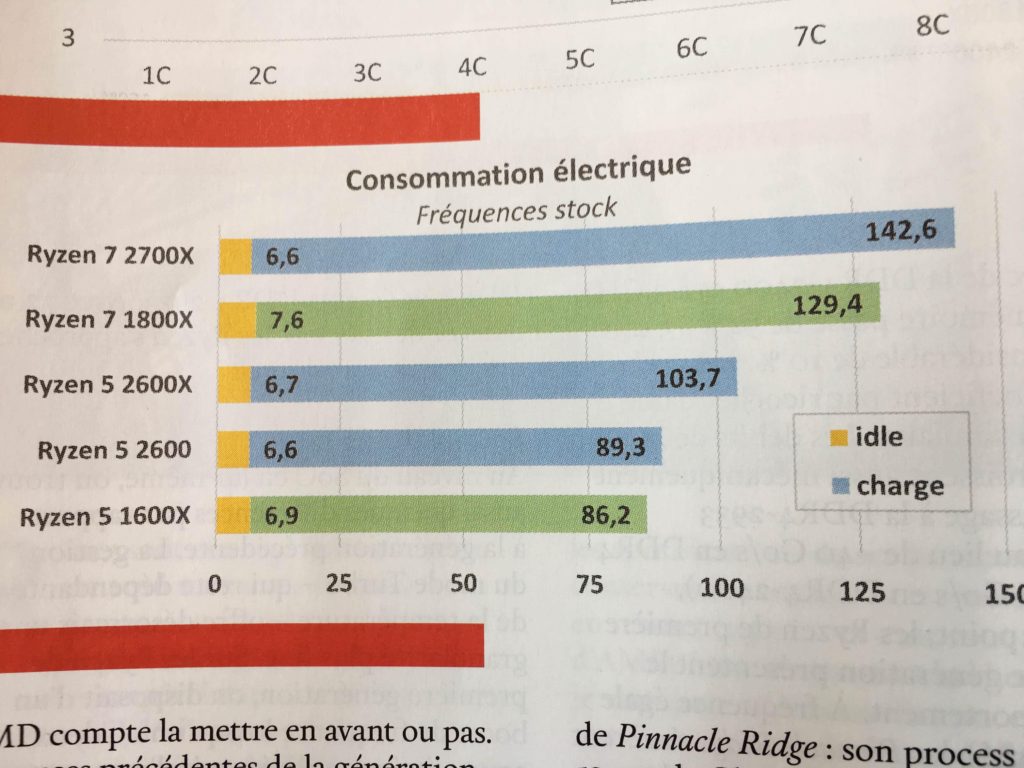 But here is where things fall back a little in terms of improvements. The 2700X consumes more power than 1800X under load, and situation is similar for 2600X and 2600 when compared to 1600X.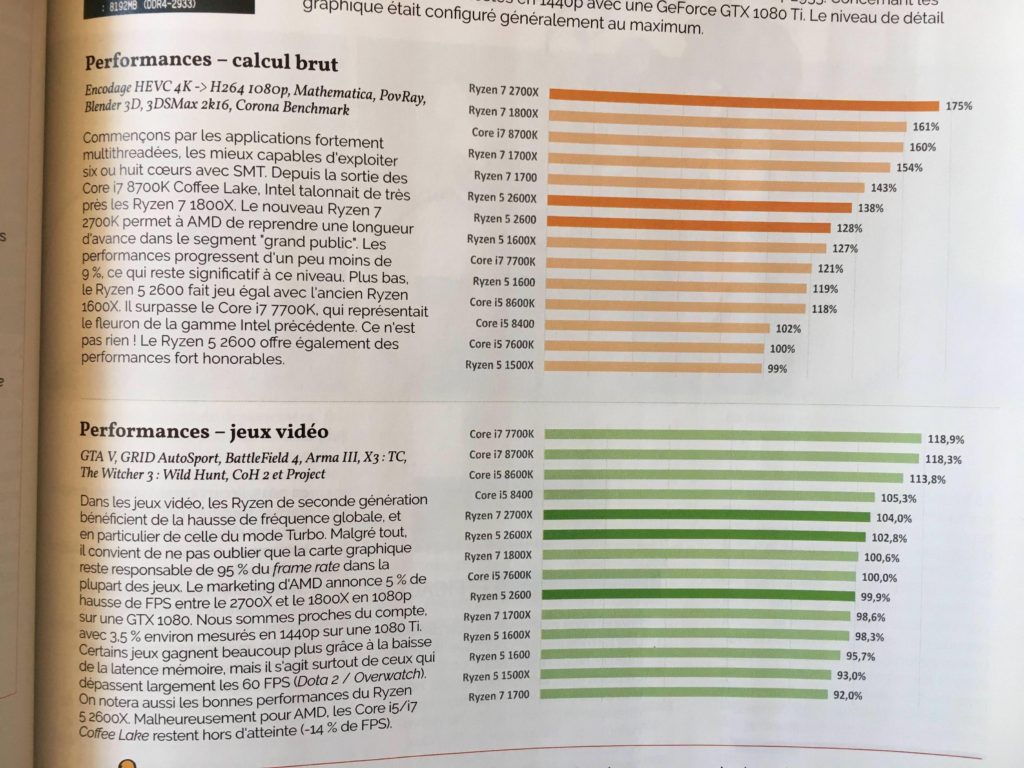 Coming to synthetic benchmarks, when benchmarked across a variety of applications such as HEVC 4K > H264 1080p encoding, Mathematica, PovRay, Blender 3D, 3DSMax 2k16, Corona Benchmark, the 2700X saw a 14% performance advantage over 1800X and 15% over 8700K. The 2600X was 11% better than 1600X and 17% than 7700K.
The CPUs were paired with GeForce GTX 1080 for 1080p and with GTX 1080 Ti for 1440p benchmarks. In gaming, 2700X was 3.6% better than 1800X but 14.9% and 14.3% slower than 7700K and 8700K, respectively. The 2600X on the other hand was in lead against 1600X with a 4.5% difference, but still behind Intel's cheapest six-core CPU; i5 8400.
Of course, we will have to wait for more reviews to be more conclusive.
Latest posts by Jawwad Iqbal
(see all)