It is official – Android P is called Android Pie. Google today is launching its next major update for Android. If you guessed the name right, give yourself a pat on the back.
Android P has been in beta for a few months now. Devices that were eligible and participated in the beta program will gradually receive the final update, starting with an OTA update for Pixel devices today. Android One devices will follow. For Samsung users, it's going to be a painfully long wait as the smartphone manufacturer is notorious for OS updates.
Google is centering the Android Pie around the power of artificial intelligence and machine learning. At the core of the new update sits the new gesture-based UI. Android users – like the iPhone X users – will now navigate using guestures. A navigation bar sits at the bottom of the screen. It is what you use to pull up app drawer, multi-tasking window, or exit an app.
It's hard not to see the iPhone X influence here. And with a recent leak confirming Google's adoption of the notch for the upcoming Pixel 3, it will be even harder.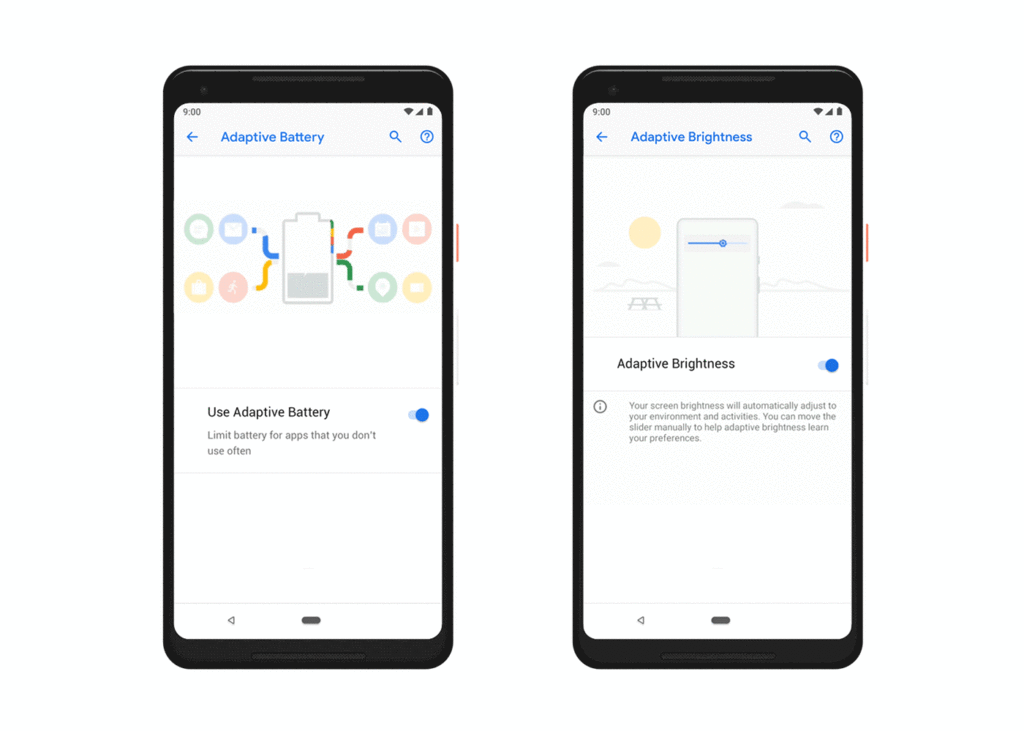 Among the new features are Adaptive Battery and Adaptive Brightness. The former learns how you use your apps, and consequently improves battery life by imposing limitations on apps you don't use. Adaptive Brightness automatically adjusts brightbess by learning how you manually set the brightness. It goes without saying that battery improvement won't be immediately noticeable. It needs time to learn usage pattern.
Smartphone addition is a serious issue. A challenge that's been picked up by Apple and Google to tackle.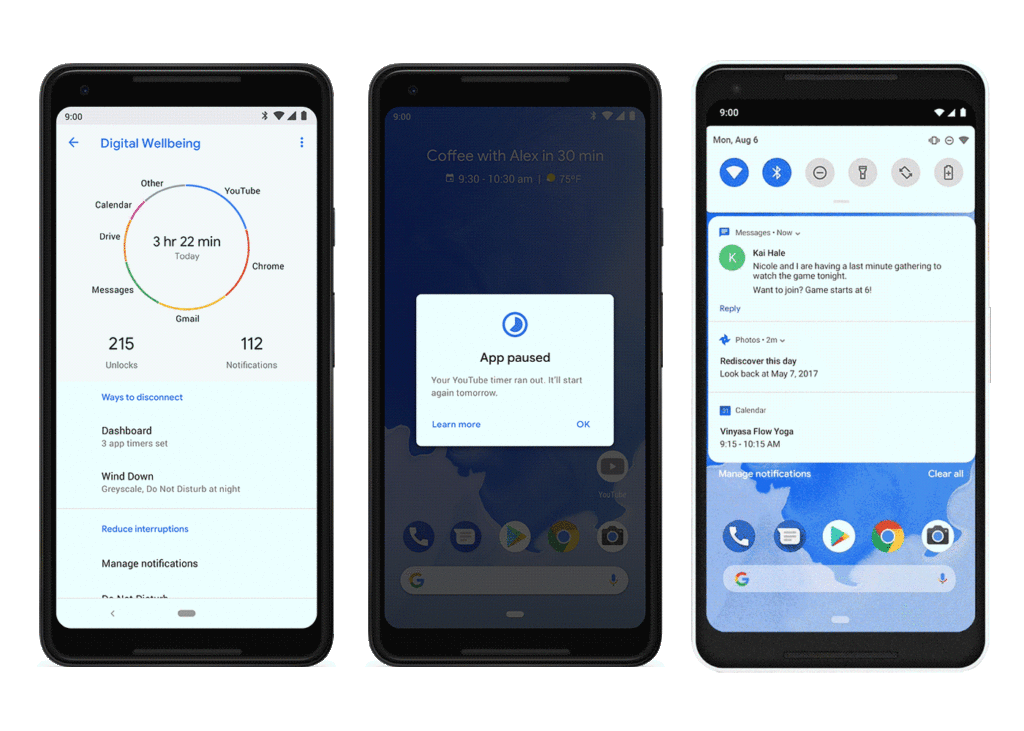 The highlight of Google's announcement of Android P back in June were the Digitial Wellbeing features. The dashboard includes statistics like how much time you're spending on the phone, and the ability to set time limit on apps. It is useful for parents who want to let their children use smartphones but for a limited time. Do Not Disturb silences all apps and Wind Down lets your phone know it's your bedtime, allowing the phone to switch on Night Light.
This feature, however, is not present on launch. Google says Digital Wellbeing will launch this fall, on Pixel phones first, and later on Android One. Pixel owners running Android 9 Pie can follow the link here to sign-up for the beta.
Latest posts by Jawwad Iqbal
(see all)